Every day, I make a new agenda screen for my 7th grade English class. Every day, I include the basics. What to do when you walk in the door. What supplies you need to grab. What we're going to be doing today (despite including this vital information, I still have approximately 3.2 students ask me this very question each day).
But I always include something a little extra. A GIF. If you're not familiar, a GIF is an animated picture that loops the same 2-3 seconds over and over again. They're tiny snapshots of funny moments: a dog looking particularly cute, a person totally biffing it on a bike, a snippet from a popular TV show. I then connect the GIF to our classroom in some way with a pithy little caption.
I'd like to say I include the GIFs for my students, but really, I get just as much pleasure out of finding the perfect one each day. Sometimes, they match what we're doing in class. For example, today, we're kicking off our argument unit by discussing next year's change to daily PE, a shift that has a lot of students up in arms. Therefore, today, my screen simply asked which GIF matched their opinion:
Or...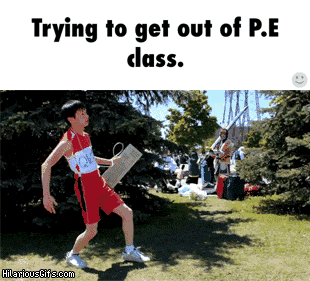 Some days, my GIFs match the day of the week: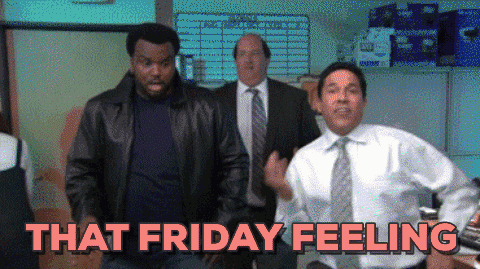 Are you an Oscar, a Darryl, a Kevin, or a Meredith?
Other times, they serve as lighthearted reminders: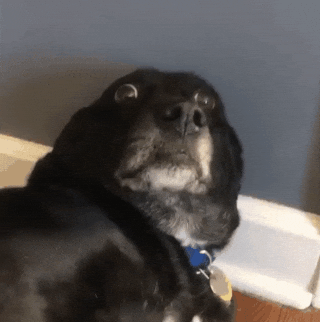 When you tell Ms. K that you forgot your book in your locker...
Sometimes, they sum up what everyone's thinking: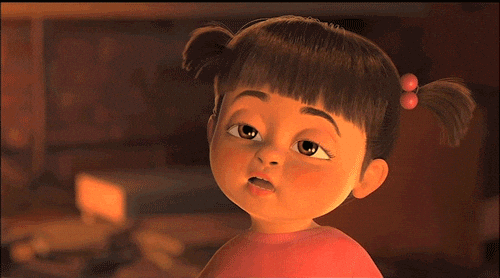 Current mood.
But no matter what I pick, my GIFs always bring a smile to my face...and hopefully, they do the same for my students. After all, we could always use a little more humor in our lives...especially at school.